Learn the art of Pro-Wrestling
with AEW star Matt Sydal at the SYDOJO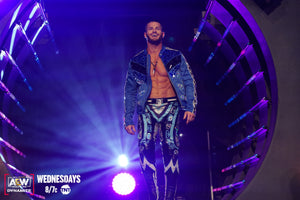 Welcome to the SYDOJO where we train in what we love, pro-wrestling! SYDOJO Beginners Course is created and taught by 20 year wrestling veteran AEW AND WWE star Matt Sydal.
Do you dream of stepping in the ring and becoming a star? If you really want to be a wrestler, The SYDOJO Pro-Wrestling Training Center is the best place to begin your career. We accept students from all over the world, and locally within the Tampa Bay / St. Pete region. SYDOJO Pro-Wrestling Training Center is located in Pinellas Park, FL.
With our Beginner's Course students will learn how to apply all basic holds, falls and moves in a safe welcoming environment. Learn about wrestling psychology, production, promos and character deveolpment. Increase your fitness level, improve confidence and communication skills, and LIVE your DREAM of being a wrestling superstar at the SYDOJO.
When the student is ready their first match will take place at a Sydojo Student Showcase show, where friends and family can cheer on their favorite new wrestling superstar...YOU!
E-mail SYDOJOWRESTLING@gmail.com with any questions.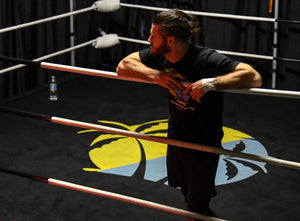 Learn from the best in the world!
Learn from the best in the world!
Now enrolling for Beginners Course
Testimonials
I have learned so much from Matt Sydal! He's a great coach, great person, and has a BRILLIANT mind for the business.  There is NO ONE better to train with!

WWE SUPERSTAR RICOCHET